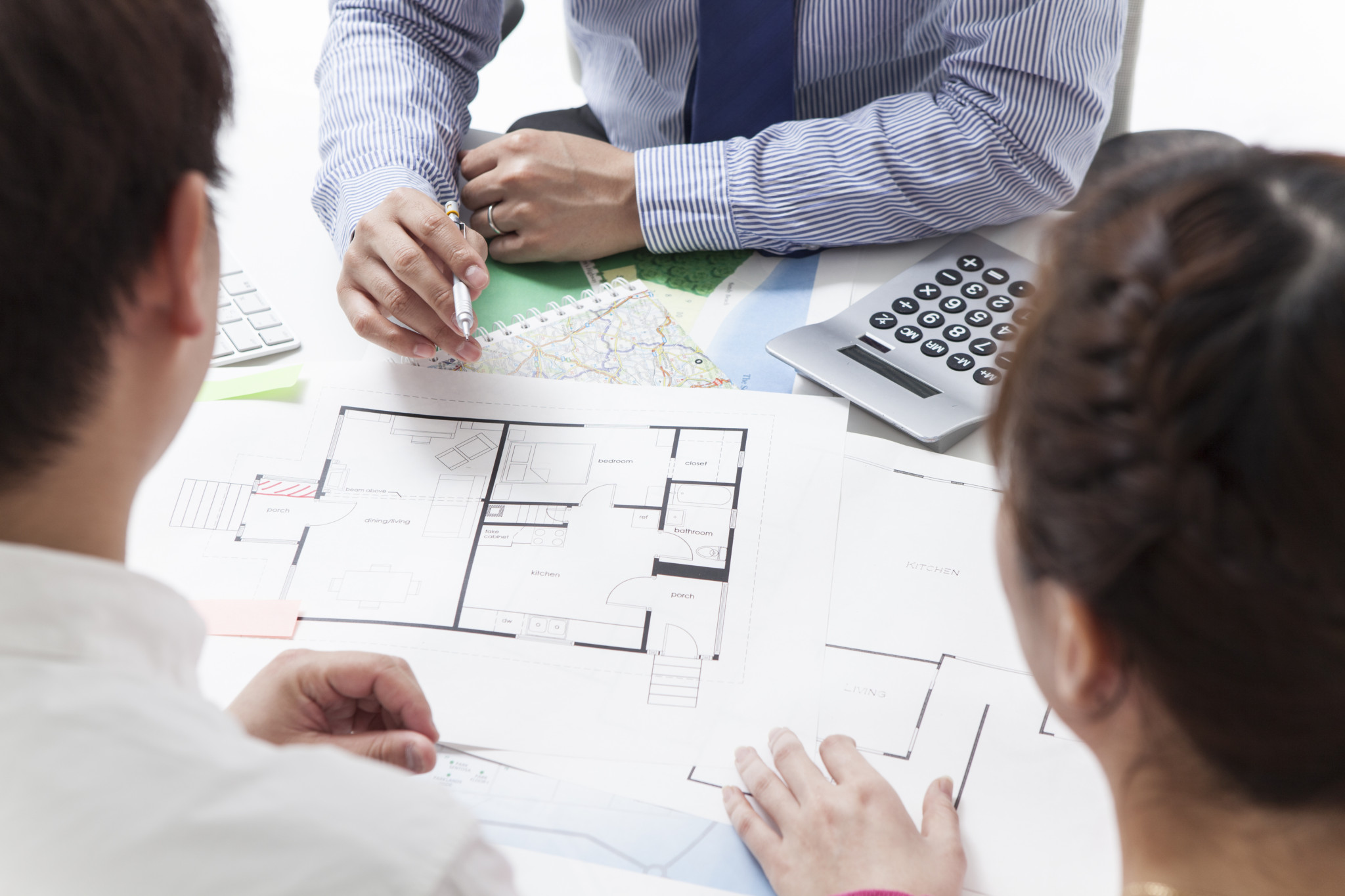 Shopping for a new-construction home? One of the first things to decide is what type to choose: a custom, spec or tract home. Ask yourself if you want to help design a home that's a perfect fit or fit into one already built. As you begin your search, here are some pros and cons to help you make your decision.
Custom homes
Custom homes are built for and with you. You can buy the land and hire an architect builder to help create your unique vision; or you can enter into a contract with a developer or builder to create a home on land he owns. Either way, you collaborate with to build a home that fits your tastes and lifestyle.
Builders often have basic plans you can tweak for an additional cost. That might mean adding a laundry room on the main floor or including an in-law suite in the basement. With custom homes you can make rooms bigger or smaller, upgrade cabinets and pick bathroom tile that warms your feet and heart. The builder will give you a budget for each finish, and apply a credit if you go under and charge you more if you exceed the limit.
Pros: You have a big say in just about everything. You decide on the floor plan: Do you want a formal dining room and a breakfast nook? You pick upgrades according to your taste and budget: Think high-end appliances, heated bathroom floors and french doors. Your home reflects your style, and it doesn't look like every other house on the block.
Cons: You're responsible for all the decisions: floor plan, landscaping, flooring, finishes, paint colors, cabinets and more. Even if you work with an interior designer, you will still make the final choices. So if decision-making isn't your strong suit, building a custom home could feel like an overwhelming chore rather than a creative opportunity.
Spec homes
That's short for "speculative," because builders or developers construct a single-family home, townhouse or condo before having a specific buyer. Consequently, spec homes come with features and finishes the builder thinks will appeal to the greatest number of potential buyers. You may be able to find a spec home under construction and pick some elements such as counters and cabinets. But typically spec homes are a completed package.
Pros: The work and decisions have been done for you. If you don't have the time or inclination to make a million choices, this may be the best option. It's usually move-in ready, and you can make changes like paint colors once you own the place.
Cons: Some spec builders go with "builder grade" or "contractor grade" materials, which are generally considered inexpensive products made from low-grade materials. This may mean you'll get low- or mid-range appliances, flooring, counters and cabinets. While it's a budget-friendly choice, you may be sorry in the long run.
Tract homes
Tract homes (called that because they're developed on a large tract or parcel of land) are usually built in planned communities outside the city core. You may buy an available lot and pick a floor plan if the development is in-progress, or an already built home in the tract. Each developer provides design choices that establish a cohesive look and feel.
Pros: Many planned communities include perks like clubhouses, pools, tennis and sports courts. They often are built near transit hubs to make commutes easier. Price can be a compelling reason to buy in planned communities, where builders take advantage of volume buying to lower material costs.
Cons: Turning a profit depends on how quickly and cost-effectively the builder can construct the homes, so check the quality of both materials and construction methods.
Lots/land
Buying an undeveloped lot that's not associated with a planned community gives you many options. You can build a home now, or wait until you have time and money. Even if you build nothing, land can be a smart investment, depending on the location. As Mark Twain said, "Buy land, they're not making it anymore."
Pros: Lots give you the opportunity to build your dream house on your own schedule. When you're ready, you can select a custom builder and make the choices that fit your budget and lifestyle.
Cons: You'll be paying property taxes even if you haven't built on it, and you'll need to maintain it (keeping grass cut, for example) if you want to stay on the good side of your future neighbors. Undeveloped lots may not be connected to electricity, sewer, water, or natural gas, which are expensive to bring to your property line when you decide to build. Also zoning may not allow you to develop the land the way you'd like. Research what your options are before you buy.
If you're interested in newly build homes, we have more tips about how to buy a brand-new home and how to work with a contractor.
Source: zillow.com