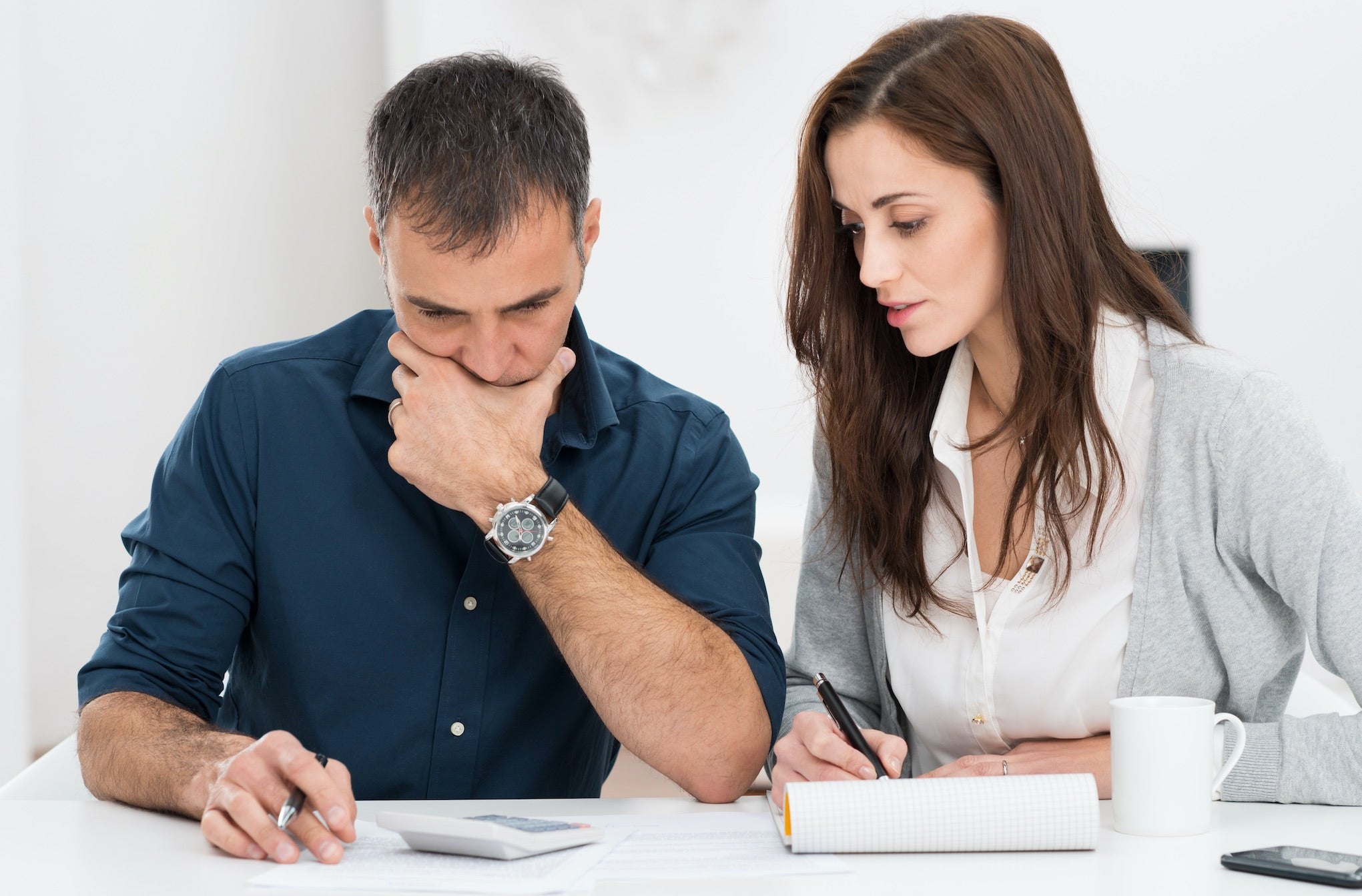 Nobody takes out a loan expecting to default on it. Despite their best intentions, people sometimes find themselves struggling to pay off their loans. These types of struggles happen for many reasons, including job loss, significant debt, or a medical or personal crisis.
Making late payments or having a loan fall into default can add pressure to other personal struggles. Before finding yourself in a desperate situation, understanding how a loan default can impact your credit is necessary to avoid negative consequences.
30 days late
Missing one payment can further lower your credit score. If you can pay the past due amount plus applicable late fees, you may be able to mitigate the damage to your credit, if you make all other payments as expected.
The trouble starts when you (1) miss a payment, (2) do not pay it at all, and (3) continue to miss subsequent payments. If those actions happen, the loan falls into default.
More than 30 days late
Payments that are more than 30 days past due can trigger increasingly serious consequences:
The loan default may appear on your credit reports. It will likely lower your credit score, which most creditors and lenders use to review credit applications.
You may receive phone calls and letters from creditors demanding payment.
If you still do not pay, the account could be sent to collections. The debt collector seeks payment from you, sometimes using aggressive measures.
Then, the collection account can remain on your credit report for up to seven years. This action can damage your creditworthiness for future loan or credit card applications. Also, it may be a deciding factor when obtaining basic necessities, such as utilities or a mobile phone.
Other ways a default can hurt you
Hurting your credit score is reason enough to avoid a loan default. Some of the other actions creditors can take to collect payment or claim collateral are also quite serious:
If you default on a car loan, the creditor can repossess your car.
If you default on a mortgage, you could be forced to foreclose on your home.
In some cases, you could be sued for payment and have a court judgment entered against you.
You could face bankruptcy.
Any of these additional consequences can plague your credit score for years and hinder your efforts to secure your financial future.
How to avoid a loan default
Your options to avoid a loan default depend upon the type of loan you have and the nature of your personal circumstances. For example:
For student loans, research deferment or forbearance options. Both options permit you to temporarily stop making payments or pay a lesser amount per month.
For a mortgage, ask the lender if a loan modification is available. Changing the loan from an adjustable rate to a fixed rate, or extend the life of the loan so your monthly payments are smaller.
Generally, you can avoid a loan default by exercising common sense: buy only what you need and can afford, keep a steady job that earns enough income to cover your expenses, and keep the rest of your debts low.
Clean up your credit
The hard reality is that defaulting on a loan is unpleasant. It can negatively affect your credit profile for years. Through patience and perseverance, you can repair the damage to your credit and improve your standing over time.
Consulting with a credit repair law firm can help you address these issues and get your credit back on track. At Lexington Law, we offer a free credit report summary and consultation. Call us today at 1-855-255-0139.
You can also carry on the conversation on our social media platforms. Like and follow us on Facebook and leave us a tweet on Twitter.
Source: lexingtonlaw.com